ROCHELLE SCHWARTZ MA, NCC, LPC, LMHC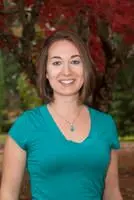 Your relationship is struggling, or you're struggling to get into one. You have anxiety and have had it for as long as you can remember. Your childhood was "okay" but it could have been better - mom or dad had a lot of room for improvement. You're struggling to find purpose or meaning in life, but you know that it's there for you. You've maybe dabbled in spirituality, Law of Attraction, or Eastern philosophies. You've been curious about meditation but don't know how, and need to turn down the volume and intensity of your thoughts. If any of this is relatable, I believe we'd be a good fit and make lasting progress together.
I have served others in community mental health, schools, shelters, and residential facilities since 2008. I graduated from Pacific University with a Master in Counseling in 2013 and have been in private practice since. Areas of expertise include anxiety, depression, childhood/family wounds, self-esteem and relationship issues. I also enjoy and have experience working with folks in non-religious pre-marital counseling, financial counseling, and making "the baby decision".
In addition to my education and years of work experience, I have attended dozens of trainings, including Gottman's Level 1 Training in couples therapy, Ecotherapy, Collaborative Problem Solving, a two-day training on love, sex, internet, and video game addictions, a training on spirituality and religion in counseling, multiple trainings on substances, and an 8-week Mindfulness-Based Stress Reduction course. I have also taken courses on Psychedelic Integration and enjoy incorporating that work when possible. I completed a 40-hour training in EMDR to work with trauma.

I have been honored to hear from clients that they feel I am a compassionate, open, and healing-focused therapist. I strive to create a safe space in order to provide support and practical feedback so that clients may effectively address personal life challenges and emotions. I integrate multiple methodologies and techniques to offer a highly personalized approach tailored to each client. With compassion and understanding, I work with each individual to help them build on their strengths and attain inner healing.
EVAN MONSE, Professional Counselor Associate, CADC-R, MA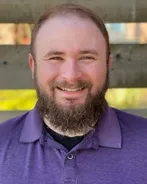 Are you introverted or socially isolated and wish to come out of your shell? Are you introspective or anxious? Interested in Eastern spiritual practices, tabletop games, DnD, or mental health related social media content? If any of this sounds like you, I think we'd be a great fit!
I view therapy from a person-centered perspective. We'll tailor sessions so they address your individual needs and lived experience. We'll use different therapeutic approaches to focus on the relevant aspects of your life: emotions, problem-solving, relationships, environment, and your mind-body connection. My goal is to empower you to successfully work through negative emotions and life events, and embrace the positivity that your life has to offer.
I work with adults, adolescents, couples and families. I have 10 years of experience with substance use, and adolescent issues.
Areas of special interest include:
Anxiety & Depression

Coping Skill Development

Identity Exploration

Post-Traumatic Growth

Self-Esteem Work

Substance Use & Behavioral Addictions

Telehealth (confidential video sessions) for clients in Oregon

Working through life changes
KERRY HEADLEY, Professional Counselor Associate, MS, CRC, NCC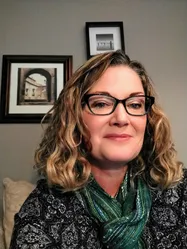 You are an adult living with anxiety, family of origin issues, identity worries, or trauma responses. You are likely to express yourself best through a variety of art forms, consider yourself neurodivergent, and/or part of the LGBTQIA+ community. You may be interested in or follow Earth-based practices such as the solstice, and work in the helping/caregiving professions. If any of this sounds like you, we are likely to be a good fit and make meaningful change together.
What do you want your life to look like? What needs to change for that to happen? Each of us would respond differently. Exploring and validating your answers is part of what we will do together. We will also collaborate to figure out what will support you moving forward, which will likely include a combination of therapies. I bring in Narrative Therapy because when we examine our lives for themes and stories, we often realize that we can reshape those stories into ones that feel more meaningful. Cognitive Behavioral Therapy teaches us coping skills, empowering us to interrupt our worries and thought patterns. I believe in the power of creativity and the unconscious, so expressive art therapies and dream work is offered as well.
You will find me to be warm and down to earth and probably funnier than you were expecting. (Humor is a great coping skill!) Focus areas include: anxiety, trauma, religious/spiritual abuse (including cults), identity, and adult children of emotionally immature parents. I am also a Certified Rehabilitation Counselor, meaning that I have experience with chronic illness, injury, and disability. I work with individuals—teens and adults—and am a cisgender, straight woman aligned with the LGBTQIA+ community.
I have been in the mental health field since 2018. I am a Licensed Professional Counselor Associate in the state of Oregon and earned a Master of Science degree in Counselor Education from Portland State University.